Hello and welcome to our clinic! We are glad you have chosen us for your medical care. We promise to help provide you with the medical information and services you need in a friendly, professional environment. Here at Joint Regeneration Group of Virginia, we specialize in treating osteoarthritis through a combination of fluid replacement therapy, and custom-fitted orthotics.
JRG of VA specializes in the treatment of osteoarthritis through Advanced Arthritis Protocol, a newer, non-surgical therapy that combines cutting edge, regenerative medicine with custom-fitted orthotics to relieve joint pain and avoid or delay surgery. Our patients get back to the activities they love without going under the knife. We specialize in osteoarthritis of the knee using the following: 
Hyaluronic Acid injections
Platelet-rich Plasma Injections
Fluoroscopy Guided to Ensure Accuracy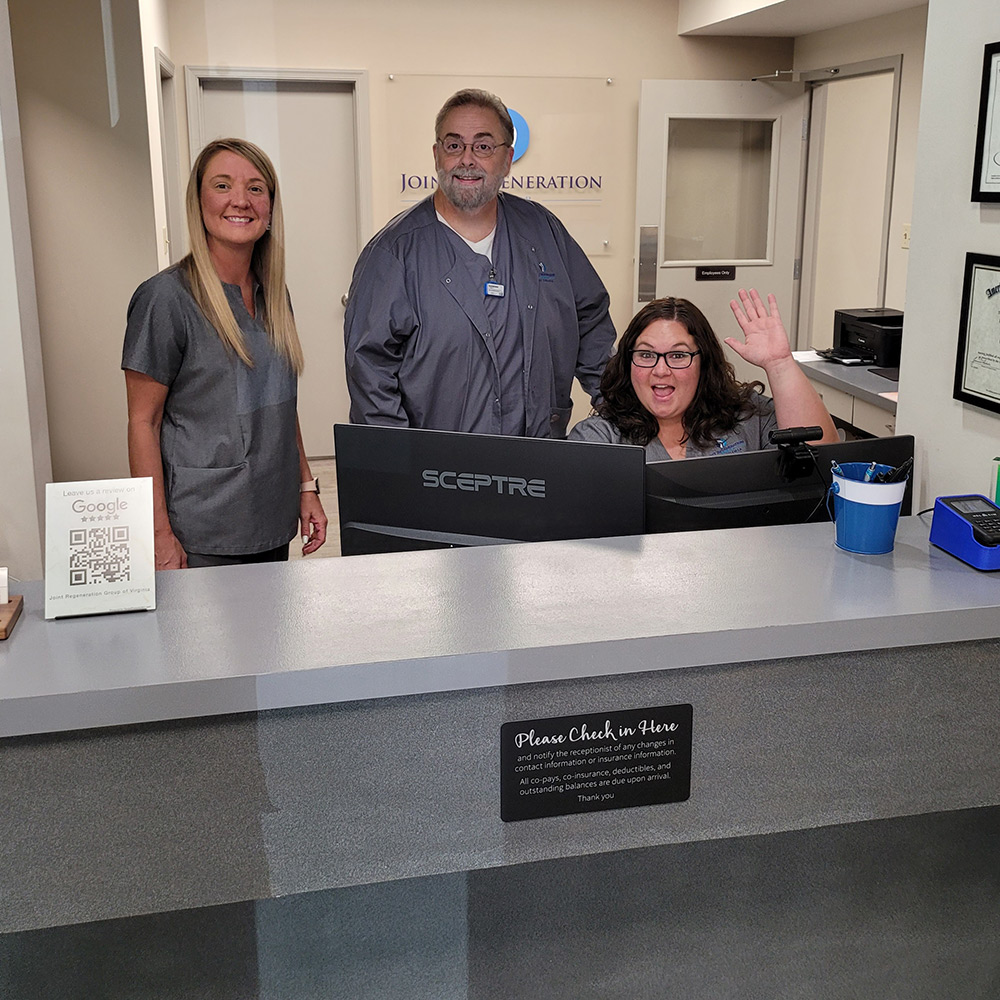 Joint Treatment Specialist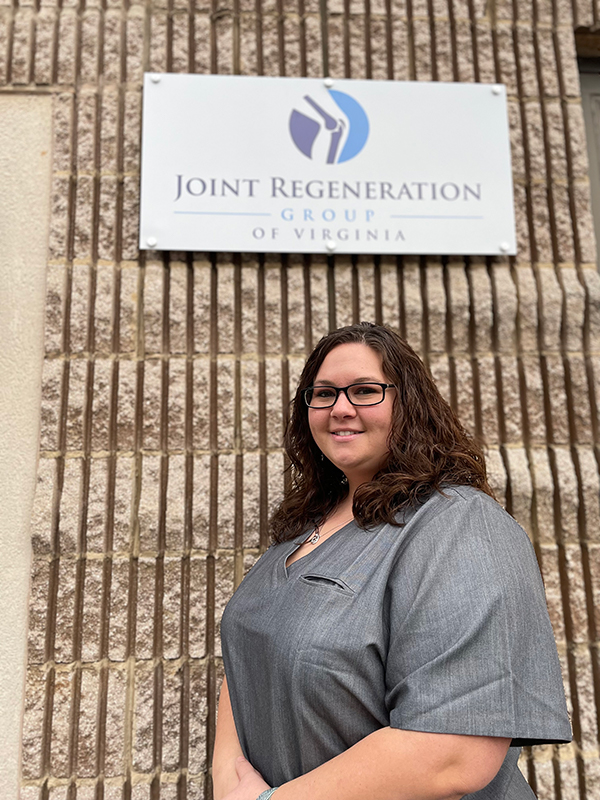 Heather Phoenix, RMA (AMT)
Heather Phoenix is an American Medical Technologist Registered Medical Assistant and our office manager here at JRG. Because she has a passion for being outdoors, Heather began her career as a recreational assistant for Montgomery County Parks and Recreation. Although she loved this work outdoors, she realized she had a real desire to help people more directly. Because kindness and compassion have always been guiding values for Heather, she transitioned into the medical field as a Medical Assistant (MA). She started working in primary care which offered a wide variety of experiences and rapidly expanded her knowledge base working with patients from newborn to seniors. In her work and personal life, Heather strives to implement the values of kindness and compassion each and every day in everything she does. She is a mother of one and spends most of her time with close friends and family as much as possible. She is very eager to help serve the Roanoke Valley and surrounding areas and has seen first-hand the wonderful benefits of this treatment program.
Do You Suffer from Knee Pain?
Make an appointment and let our team evaluate you for Knee Osteoarthritis. You'll be glad you did!